Spicer American Legion
155 Lake Ave South
Spicer, MN 56288
(320) 796-5542

Facebook Page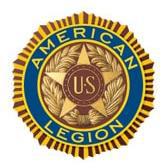 ---
Description
Certificate valid only for food and beverage. Limit of two certificates per customer per visit.
The Spicer American Legion invites you to the Horse Races every Monday night. Get your tickets and cheer on your horse, as animated horses and pigs race on TV. There are cash prizes for the winners. Ticket sales start at 6:30 every Monday night. We also have pull tabs and E-tabs, and E-Bingo available. And there's regular Bar Bingo every Thursday night at 6:30. Come for the fun and see you at the Races. The Spicer American Legion Post is a great place to meet with friends for a delicious lunch or dinner. Enjoy wonderful appetizers, salads, wraps, burgers, flatbreads, and dinners. Every Thursday is the broasted chicken buffet along with one other entrée' and salad bar beginning at 11:00 a.m.
The Spicer American Legion supports many veteran programs and local community projects. Get involved. Ask how you can become a member today.
Gambling License 00430.
---
Spicer American Legion Items